Since March 1, 2022, Thailand has opened its borders to international tourism, allowing flights, border crossings and water entry so that luxury yachts can once again resume. To be granted entry, fully vaccinated visitors must apply for a pass under the TEST & GO scheme or the sandbox programme. Visitors who are not fully vaccinated can still enter Thailand through the alternative quarantine entry scheme.
Under the TEST & GO system, visitors need only stay one night in prepaid accommodation on land or aboard a luxury yacht, with an RT-PCR test and auto-ATK test required to prove that visitors are free from Covid-19. After a negative result is confirmed, visitors can tour Thailand at their leisure.
Motor yachts and sailing yachts are considered the best way to travel to coastal and archipelago destinations, eliminating reliance on public transport with an experienced captain and crew taking care of all the details while you relax in comfort. As such, they are a popular choice for couples, families, and groups of friends who want to experience the finer things in life while visiting unspoiled natural wonders along the coast.
Destinations around the Andaman Sea
phuket
Phuket's tourist hotspot is an incredible destination for high-end shopping, cultural attractions, and daytime and nighttime entertainment, the latter ranging from unique rooftop cocktail bars to famous Go Go bars that will certainly make for an interesting story. at home.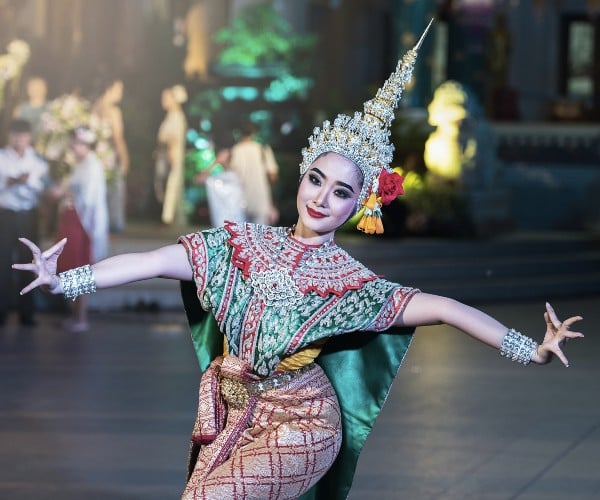 Phuket's Old Town is a vibrant destination built during the tin mining boom of the late 19th century. Shops, cafes, bars, Chinese shrines, and Buddhist temples fill the streets of a destination that becomes even more enchanting after dark. Visit the colonial Chinese mansion of Baan Chinpracha to see how a Chinese tin baron and his family lived, or for a more adrenaline-pumping experience for the whole family, try the zip lines at Hanuman World Phuket. Catch a show at Siram Niramit and learn more about some of the Thai myths through the fantastic performances.
If you ever want to escape the heat or a rainy day while stretching your legs, the Jungceylon Mall in Patong Beach boasts 200,000 square meters of retail space offering restaurants, movie theaters, department stores and souvenir shops where you're sure to find something so unique. memory of your vacation
Back in the sunshine, Phang Nga Bay, east of Phuket, is teeming with wonders of nature, and a trip to at least one of the national parks is not to be missed: Ao Phang Nga National Park is a fascinating tour of the karst islands and mangroves. Home to wild birds, monkeys and more, and Than Bok Khorani National Park has absolutely picturesque limestone caves and waterfalls.
Ko Yao Noi and Ko Yao Yai
If you want to stay and explore Phang Nga Bay longer, the islands of Ko Yao Noi and Ko Yao Yai are great places to escape the city and reconnect with nature. The soft-sand beaches are calm and perfect for water sports, and the island's trails are ideal for hiking and biking.
Phi Phi Islands
The Phi Phi Islands are just a short cruise south, where visitors will find even more picture-perfect beaches and forests awaiting them. One of the standout features is Viking Cave on Koh Phi Phi Leh, where the cave drawings look like Viking ships. Spot blacktip and leopard sharks, snorkel and dive the reefs, and kick back with well-deserved cocktails on the warm sands at sunset.
Similan Islands National Park
Further west, the Similan Islands National Park offers another spectacular destination that is often ranked as one of the top 10 dive sites in the world. Witness unusual species like shovel guitarfish and blue-spotted ribbontail stingrays as they glide effortlessly between hard corals and soft coral reefs. On land, verdant rainforest and pale beaches are part of paradise on Earth.
Destinations around the Gulf of Thailand
Koh Samui
Ang Thong National Marine Park should be a priority for luxury yacht charterers in the region: 42 islands of lush jungle and white-sand beaches await, and beneath the crystal-clear waters, divers and snorkelers will discover colorful reefs teeming with Marine life. Swim with turtles and other marine life on Koh Tao (literally 'Turtle Island') and lounge on loungers in the afternoon sun aboard your luxury yacht or on a white sand beach and let the world flow.
Combine the harmony of nature with the tranquility of Buddhist temples on a visit to the Hin Lad Waterfall Temple or the Secret Buddha Garden.
Koh Chang
By comparison, Koh Chang is a much quieter option with a rustic charm that shouldn't be discounted: rural fishing villages and local cuisine contrast with high-end restaurants and luxurious spas. Islands are grouped together to easily jump from one to the next while rewarding visitors with new sights and encounters at each destination.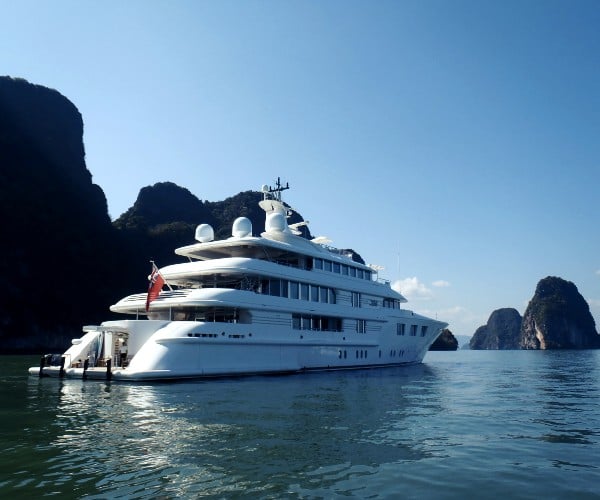 Other incredible destinations in Southeast Asia
Southeast Asia is an amazing place for explorers to discover amazing and secluded coves with crystal clear waters, white sand beaches and unique flora and fauna. From Phuket and the Andaman Sea, groups can cruise south to Penang and other destinations in Malaysia, and on to Indonesia for what is considered one of the most biodiverse diving regions in the world. Cambodia and Vietnam are also conveniently accessible by cruise from the Gulf of Thailand, making a multinational cruise possible for those who want to see as much of the region as possible.
Trina Howes is director of CharterWorld America. CharterWorld is a private luxury yacht charter company that creates exceptional vacations with great yachts at incredible prices around the world.
If you would like to be a guest blogger on A Luxury Travel Blog to enhance your profile, please contact us.