The best place to stay in Porto. Here the hotel reinvents itself as a place to "Stay. Listens. Play." Music plays throughout the vast public areas.
Listen to some blues or jazz with breakfast. As you make your way through the hotel you will find classics from The Beatles, David Bowie, Elton John and many others. M.Ou.Co. loosely translates to "music and everything" Open for just nine months, M.Ou.Co. it crosses borders and is a revolutionary game changer. In an industry of rule-makers providing gyms and spas, M.Ou.Co. with a performance center and rehearsal rooms, it breaks the rules. Also serving as a theater foyer, there is a zen-calm in the sloping path garden, with a serene lone red-leaved tree, leading to the reception.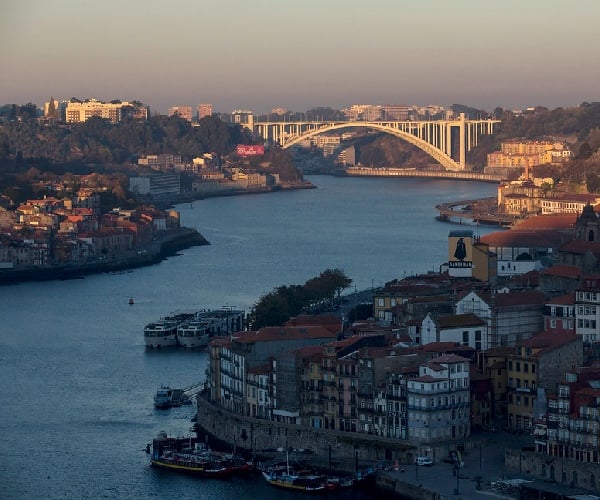 Although M.Ou.Co. Being in the heart of Porto, the hotel has a quiet location.
the welcome
Guests sit in comfortable leather chairs for formalities. They are given a smartphone with a two-touch function to call the hotel.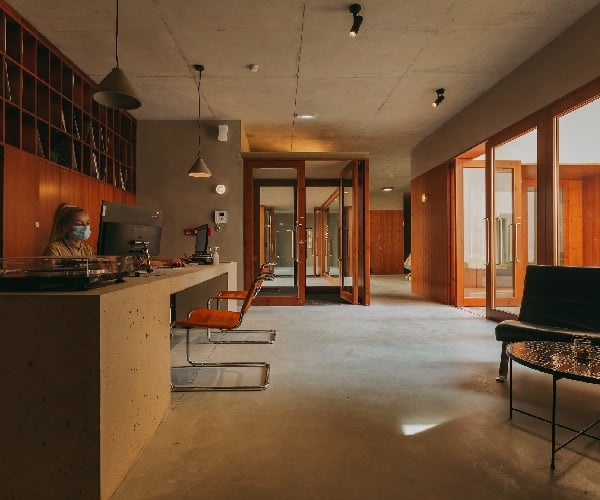 The apps make recommendations for essential facilities, Porto attractions, and restaurants. The phone also guides guests on tours of the city center.
The fourth
Converted from an old factory, rooms are larger than your average hotel. The large beds are mounted on a beech wood dia. Decor is post-industrial with raw sand-colored walls over polished concrete flooring.
The occasional art pieces reference the music greats of all time. The style blends revamped industrial and recording studio chic with angular loft-style touches with high ceilings. The spotlights are clearly scenic. Small kitchens, with two-burner stoves and fridges, are provided, even for the entry-level rooms.
A key differentiator for M.Ou.Co. is the registration platform in each room. Not surprisingly, for a musical hotel the soundproofing is impeccable.
The bathroom
With a rain shower and orange verbena toiletries, bathrooms are comfortable and well-appointed.
Facilities
An exposed brick restaurant is illuminated by a light well that is home to cheese plants and blooming cacti. Porto-style haute cuisine begins with a sardine appetizer accompanied by breads and butter topped with salt from a red wine reduction.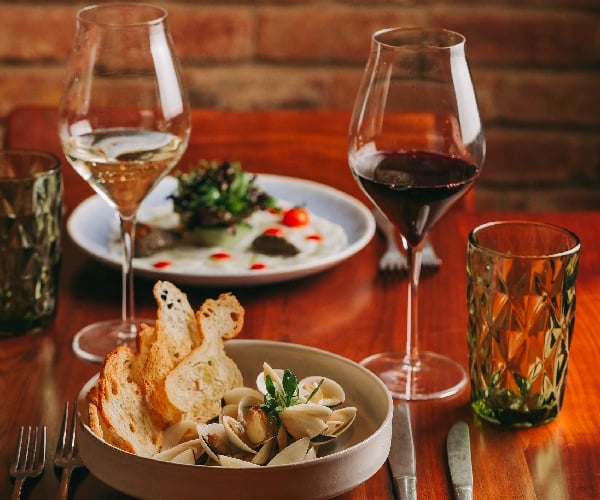 The starters reflect Porto's location between the Atlantic and the green north of Portugal. Succulent clams wait expectantly in a pure white bowl ready to be dipped into a pitcher of broth. While a side of goat cheese and orange salad, accompanied by a spicy pepper sauce, comes from the lush pastures of the Douro Valley.
A main dish that epitomizes the menu is a layer of breadcrumbs that gives a crispy exterior texture to the octopus served with rich rice. For dessert, a roasted fig sable, simply served with vanilla ice cream, is a contemporary take on a classic Portuguese pudding. Breakfast is also served in the restaurant.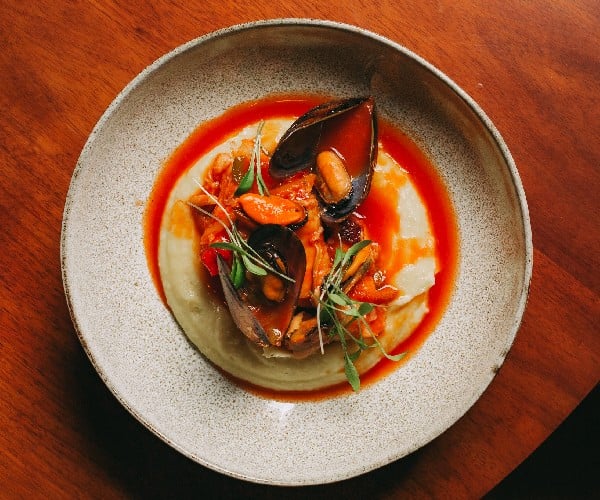 One of the goals of M.Ou.Co. is to be multicultural and inclusive and its extensive breakfast buffet caters to all tastes.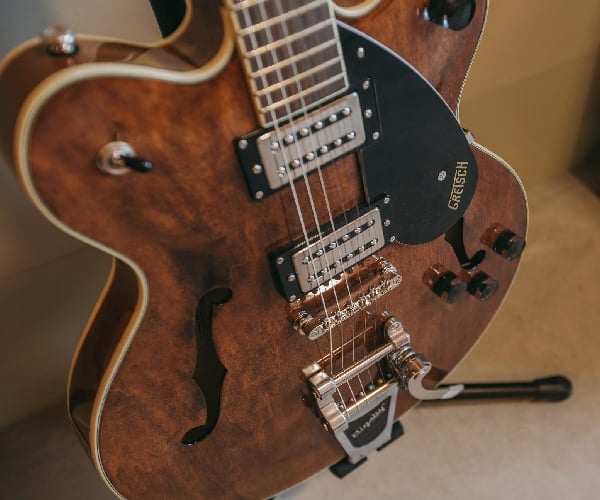 A performance hall has hosted numerous performances. Artist invitations are an eclectic mix that includes classical music recitals, children's music workshops, indie, rap and rock. DJs regularly play sets at the bar.
---
IMPORTANT NEWS:
If you are reading this article somewhere other than A Luxury Travel Blog, then this content was most likely stolen without permission.
Please make a note of the above web address and contact A Luxury Travel Blog to let them know about this issue.
Thank you for your help in the fight against content theft.
---
Location
An eight-minute walk from Porto's main Campanha train station, M.Ou.Co. it is perfectly located to arrive or leave Porto. The nearest metro station is Heroismo. Sitting on four subway lines, it provides quick access to both the city and the Atlantic beaches.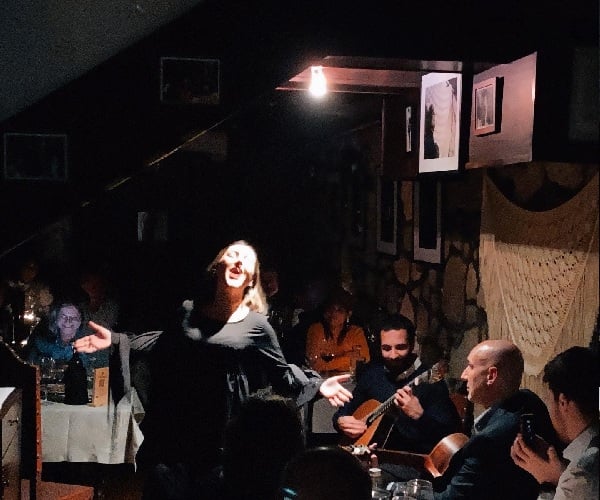 Music lovers will enjoy traditional fado, the musical melancholy of Portugal, at the Casa do Mariquinhas. In the shadow of the Romanesque cathedral, this evocative house has provided music and authentic Portuguese cuisine for more than half a century. TiaTia, a downtown restaurant offers an innovative and contemporary take on Portuguese cuisine with its small-plate sharing menu.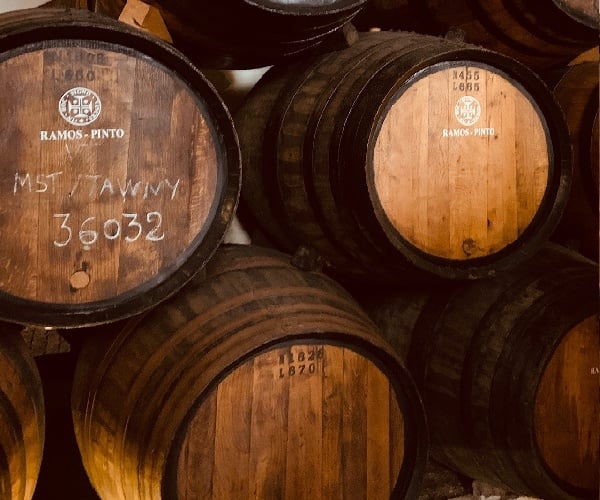 Much of Porto's history is intertwined with the many port houses on the north bank of the Douro River. A visit to Ramos Pinto, combined with a tasting, tells the story of a small port house with artistic and innovative marketing strategies. As the port occurred many miles from Porto, a day in the Douro Valley with Douro First Tours completes the picture.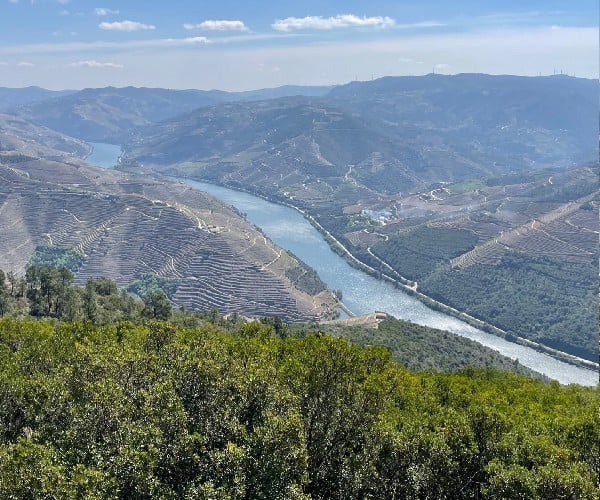 A visit to the Quinta d'Oreans vineyard begins with a "Portuguese Breakfast" of bread and extra virgin olive oil followed by wine and port tastings. A tour of the shows at the Quinta where family and locals get together every fall to tread the grapes. A spectacular lunch at the 18th-century Casa Barros in Sabrosa is followed by a one-hour cruise on the Doura River.
The last barrel of port was carried by a Rabelo ship in 1964, but ships now sail from Pinhao to offer scenic cruises through the valley lined with vineyards and olive trees. Frequently labeled "The most beautiful road in the world", the way back to Lisbon takes the N322.
Other nice touches
Guests can borrow up to five books and vinyl records from the music room. It is a relaxing library where guests browse for hours.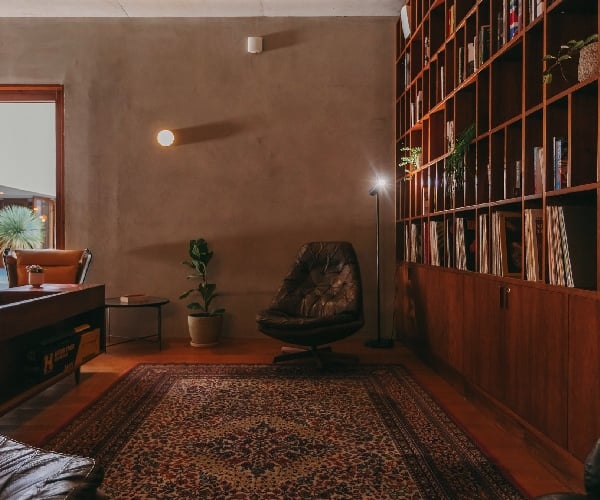 Guitars and keyboards are also rented and can be used in the music rehearsal rooms.
The cost
From €78 for a standard double with breakfast included.
The best part
Sitting in the old footprint of a factory, the hotel site has numerous places to sit back and relax to the soundtrack of the day. Alongside a bar serving a tempting range of cocktails, drinks and food, there is a sheltered patio for sunbathing.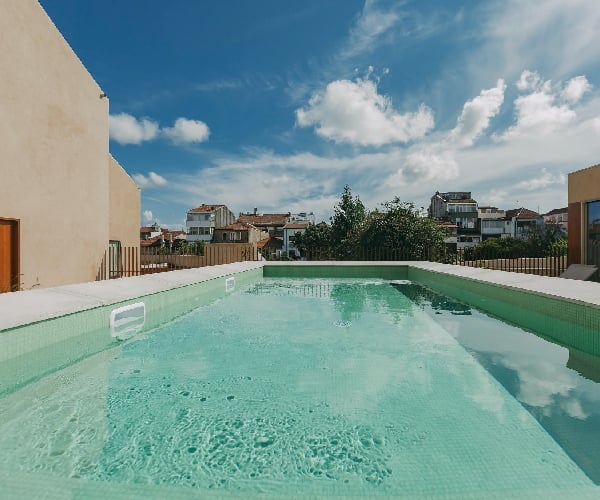 By the pool, the sun loungers are in place.
the final verdict
M.Ou.Co. it is a unique concept that is attracting many guests. Some come for the music concerts, others for a fantastic restaurant, while guests who stay longer relax and enjoy the musical atmosphere. Watch out, M.Ou.Co. could be starting a new trend.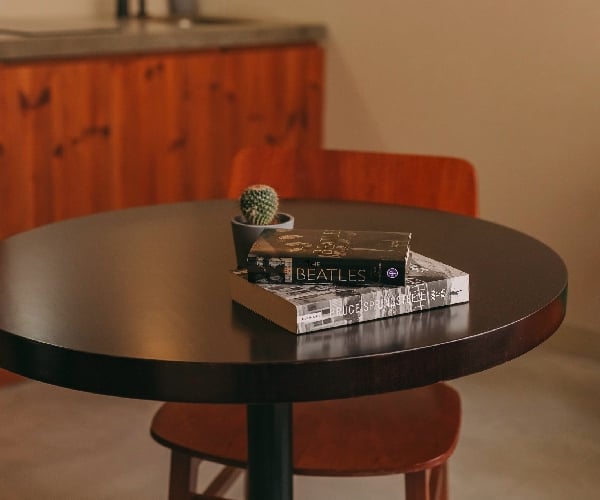 Disclosure: Our stay was sponsored by M.Ou.Co..