The Luxury Collection, part of Marriott Bonvoy's portfolio of 30 extraordinary hotel brands, has announced the opening of Hotel Clio, a Luxury Collection hotel, in Denver Cherry Creek. Owned by DiamondRock Hospitality Company and operated by Sage Hospitality Group, the luxury hotel located in the heart of Denver's thriving Cherry Creek neighborhood debuts after undergoing a multi-million dollar transformation, featuring a completely revitalized lobby experience along with refreshed interior spaces. Set against the backdrop of the picturesque Rocky Mountains, Hotel Clio is poised to be the muse of Cherry Creek, inspiring visitors with spirited enthusiasm, renewed sophistication and infusing a spirit of vibrant hospitality into every aspect of the guest experience. .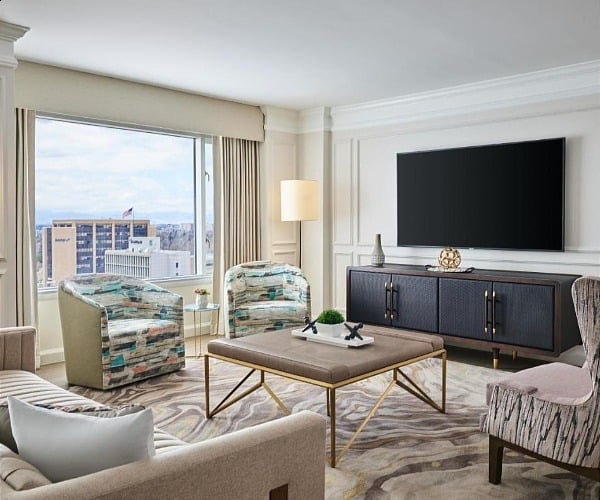 Located in the heart of the city's famous shopping and dining district, the Hotel Clio has 193 spacious and elegant rooms and suites. In addition to a myriad of inspiring offerings within the Hotel Clio, the property will serve as a gateway to Denver's most desirable experiences, from the luxurious storefronts of Cherry Creek North to the base of the Rocky Mountains, where a host of adventures await. outdoor.
Inspired interiors and golden touches
Led by Wilson Ishihara Design, Hotel Clio's interiors draw inspiration from Cherry Creek's gold rush-era origins along with the destination's natural surroundings. Hotel Clio's namesake, "Clio", the Greek muse of history, is fully realized in design that honors the hotel's heritage, based on a deep appreciation for the region's background. Inspired by the story of William Green Russell searching for gold at the confluence of Cherry Creek and the South Platte River, the interiors reflect a unique sense of discovery and the inspiring hope of good fortune with subtle gold accents complemented by rich earth tones.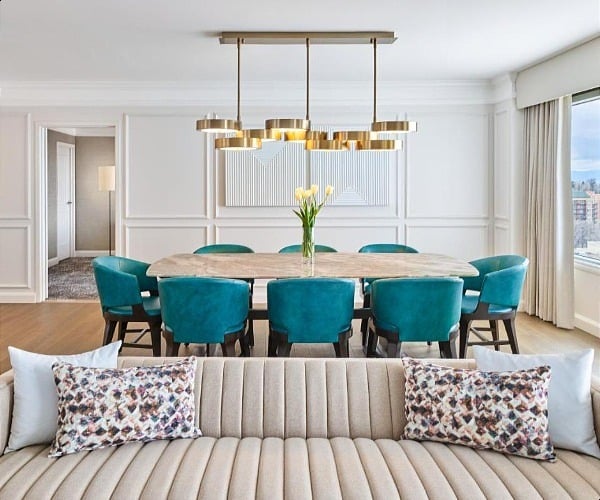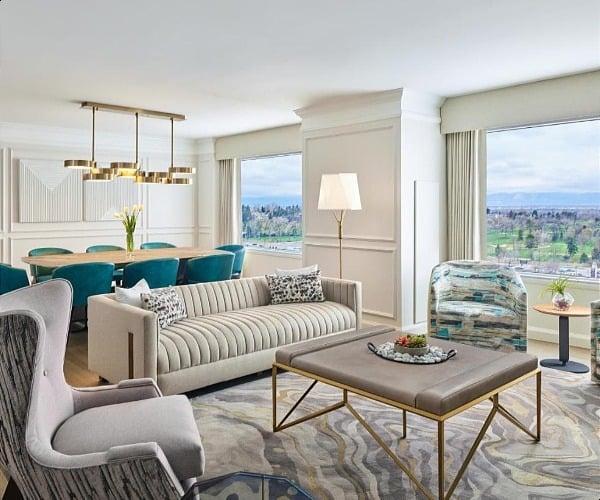 Greeted with a seated check-in, Hotel Clio's Oshibori-style arrival experience is a wonder to the senses, complete with a custom cocktail, hot and cold scented towels infused with the hotel's signature scent White Blossom Tea, and a thoughtfully greeted welcome. selected. playlist The upscale welcome experience is enhanced by thoughtful design details: beautiful marble floors and custom artwork, all anchored by a grand stone fireplace. The design seamlessly blends influences from the region's natural elements with authentic touches of the destination, creating a dramatic yet serene atmosphere. The idea of ​​"confluence", a term that describes the meeting of two rivers, is expressed in the details of the spatial design, such as floors that evoke the flow of the river, waxed oak and brass accents highlighted with custom table lamps designed to emulate the look of a gold miner's lamp.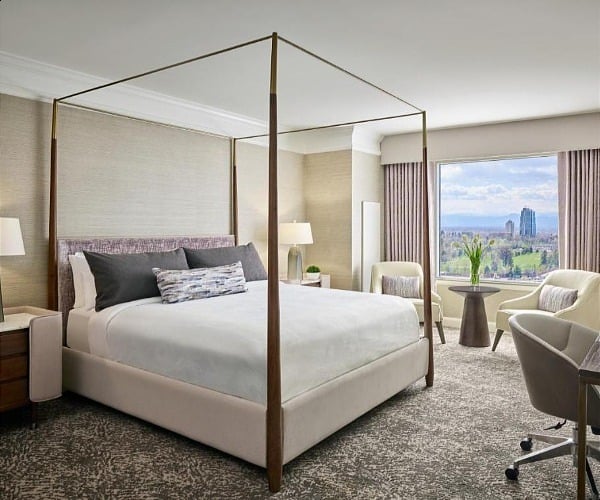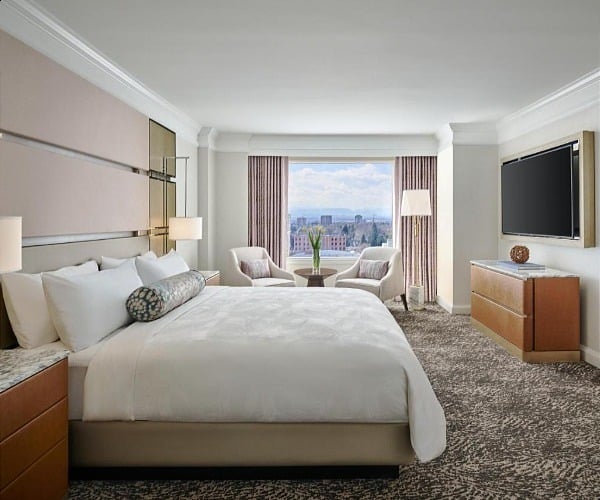 Pleasant meals and culinary delights.
Global style and world-class hospitality merge at TORO Latin Kitchen and Bar, Hotel Clio's signature culinary concept from acclaimed local chef and restaurateur Richard Sandoval. TORO, led by Chef Oscar Padilla, offers a creative Pan-Latin menu featuring small plates and family-style platters, featuring daily epicurean moments and memorable interactive experiences. The restaurant is complete with a Ceviche Bar, showcasing fresh flavors designed to pair with hand-mixed libations. Guests and locals alike will enjoy inspired culinary offerings in a welcoming space, with an air of celebration infused into every meal. With weekly guacamole-making classes, along with wine and tequila tastings, TORO's warm atmosphere melds with the open-concept lobby creating a lively social hub and lively gathering space, serving to connect established locals and visitors alike. equally vibrant.
Inspired luxury and connected experiences
Poised to be one of Denver's most stylish places to see and be seen, Hotel Clio is the ideal home base for exploring a variety of quintessential Colorado experiences and memorable moments unique to Cherry Creek. Twice a week, Hotel Clio hosts Destination Discoveries, where guests can take "The Walk of Cherry Creek," a guided exploration of the neighborhood's rich history. In addition to the custom art pieces inside the Clio Hotel, guests can also find inspiration in the Mile High City through immersive encounters with local art partners. Every summer, visitors can enjoy the Cherry Creek Arts Festival, a world-class, award-winning celebration of the visual, culinary and performing arts. At the heart of Hotel Clio is a connected community, whether guests seek to admire cutting-edge fine art at Relévant Galleries, stroll through the lush greenery of the Denver Botanic Gardens, or catch a show at the famed Red Rocks Amphitheatre, Hotel Clio offers a robust list of local activities in partnership with numerous Cherry Creek businesses.
With wellness as a priority, guests can relax with a variety of on-site offerings, including a newly renovated fitness center with Peloton Bikes and Hydrow Rowers, along with special wellness packages. For guests seeking adventure, Hotel Clio is close to some of Denver's most famous hiking trails and the world-class slopes of the Rocky Mountains.
---
IMPORTANT NEWS:
If you are reading this article somewhere other than A Luxury Travel Blog, then this content was most likely stolen without permission.
Please make a note of the above web address and contact A Luxury Travel Blog to let them know about this issue.
Thank you for your help in the fight against content theft.
---
Fashion-savvy guests can book the 'Après Shop' package. This retail therapy experience is a clever nod to the Aprés Ski tradition and provides guests with an ultra-luxury post-shopping experience that includes private in-room accessories, champagne service and spa treatments. After the final day of shopping and relaxation, guests can head to their VIP reservation at Toro in style.
Mile High meetings and events
Home to two expansive modern ballrooms, indoor and outdoor event spaces, ten function rooms, and an intimate rooftop terrace with sweeping views of the Rocky Mountains – Hotel Clio's elegant venues with 10,000 feet of space functional are easily transformed to create authentic and memorable events from board meetings. , the team retreats to inspired celebrations. Highly personalized service, professional planners and distinctive offerings combine to create an unforgettable event in the Mile High City and bring people together in the same way that the confluence of the Cherry Creek rivers inspired hope and community years ago.